COVID-19 RESOURCES
These are unprecedented times and during times of uncertainty we look towards our leaders for guidance. We understand the challenges you are facing as a leader and are here to support you. We have outlined various resources for you and your teams below.
We have years of experience delivering our services virtually and are proud to continue to support our clients with all of our services during this time.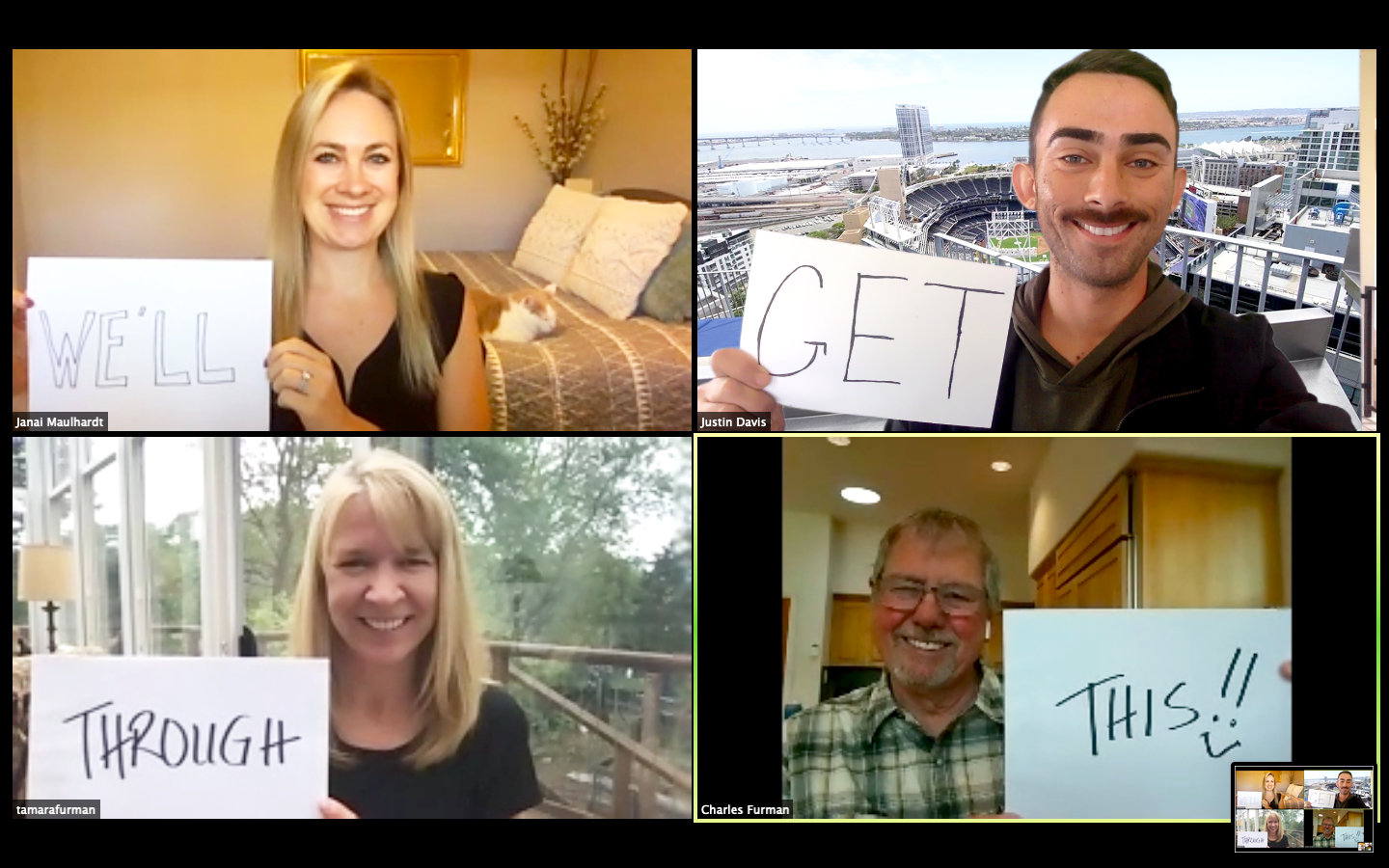 RESILIENCE SERIES WORKSHOPS
The Resilience Series Workshops focus on operational realignment and team cohesion to support leadership through periods of great change.
LEADING IN CRISIS
For Leaders and Executive Teams: This workshop will help you address two of the most critical parts of a business during a downturn: strategy and workforce. This session will help you build a framework to gain not only stability, but also access to objective data, so you can confidently make business decisions.
The 90-minute virtual workshop is meant for 6-10 team members and will help you:
Align your business strategy with your available workforce
Identify priorities and sources of misalignment
Know your strengths and unfreeze your workforce
TEAM BUILDING THROUGH CHANGE
For Teams: This session will help your leaders and their teams confidently face the unprecedented challenges that have come from the changing market landscape.
The 90-minute virtual workshop is meant for 8-10 team members and will help you:
Adapt and build strong teams through crisis
Use objective methods to adapt team dynamics and relaunch teams
Unlock collaboration through complex and sudden changes
TALENT OPTIMIZATION RESOURCES
SURVIVING AN ECONOMIC DOWNTURN WITH TALENT OPTIMIZATION
Solve your top challenges utilizing the talent optimization framework. This complimentary downloadable resource will teach you how to adapt your business and take swift action to overcome difficult situations.
INCREASE YOUR SELF-AWARENESS
Self-awareness is the strongest indicator of success and it is important for leaders to continue to enhance their self-awareness, especially during difficult situations. Complete this complimentary assessment (linked below) to understand what drives you, how you adapt to change, and how you can truly leverage your strengths in uncertain times. Once complete, a member of our team will contact you to schedule a 30-minute debrief of your results.
COACHING CONVERSATIONS: TIPS FOR WORKING FROM HOME
CONTACT US TODAY
How confident are you that you have the right leaders on your team to support your strategic objectives in the coming years?
Are your teams and talent perofrming at optimal levels allowing your organization to perform at its best?
We can provide objective data that brings clarity to whether or not you have the right talent in place. For help with this and any other challenges you may be facing, contact us today.
SIGN UP FOR OUR NEWSLETTER