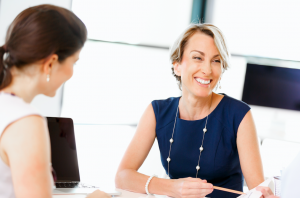 According to the Society of Human Resources Management (SHRM), the cost to recruit, hire, and train a new employee can be as much as $240,000. Given the expense, this is a process you want to get right the first time. At 11 a.m. PST on October 24, SD Leadership Institute is hosting a webinar to discuss how to use assessments in employment decisions, "Use Assessments To Hire More Efficiently And Effectively." This 45-minute session introduces precision to the hiring process, so the candidates chosen are those most likely to meet expectations — and beyond.
Learn Techniques To Expertly Match Talent With Openings
This webinar shares how assessments can play an essential role in effective hiring. After all, cost is not the only consequence of inadequate hires. Long-term effects of a poor fit include compromised team morale, unbalanced workloads, and much more. Informed hiring decisions are critical to avoid these pitfalls.
Webinar Will Share Tips On Improving Hiring Processes
Companies can make better choices in filling positions through identification of gaps in existing procedures. This promotes trust among the existing team members, as they are assured of a thorough hiring process. This webinar will show you how to:
Learn the professional and financial impact of hiring mismatched talent

Use assessments to create a more consistent approach to hiring

Train hiring managers on how to use assessments as interview tools
Screen More Effectively To Recruit Top Talent
"Use Assessments To Hire More Efficiently And Effectively" will help you better understand potential candidates. It will also contribute to team retention by helping choose talent who will stick around. Sign up today for this interactive session to learn how to optimize successful hiring practices.